10th Planet Brazilian Jiu Jitsu NYC
10th planet Jiu Jitsu NYC is the premier location for No-Gi Jiu Jitsu in New York City for all skill levels, from beginner to advanced. Our head instructor Reynaldo "Stingreyrey" De Leon spent many years training and instructing directly under Eddie Bravo at 10th Planet HQ in Los Angeles. The 10th Planet System focuses on submission grappling in a No-Gi environment, which is styled more towards Mixed Martial Arts than the traditional Brazilian Jiu Jitsu.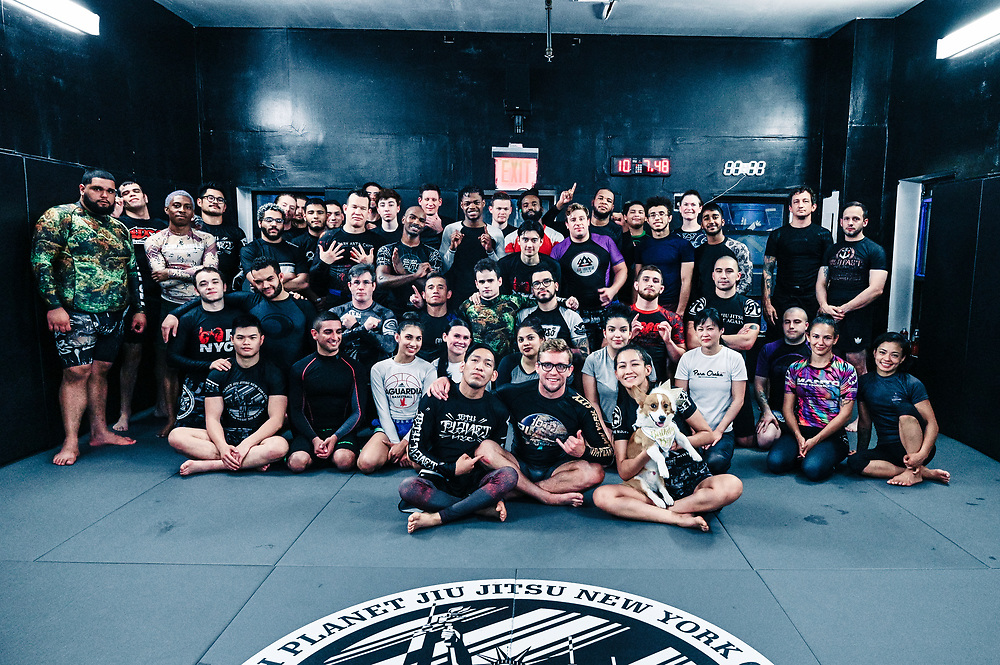 WHY 10TH PLANET JIU JITSU NYC?
At 10th Planet Jiu Jitsu New York City, our unique Jiu Jitsu style is focused on world-class No-Gi Jiu Jitsu training for all levels. 10th Planet teaches a revolutionary clinching Brazilian Jiu Jitsu form geared towards Mixed Martial Arts. You will learn a street-oriented style of self-defense to defend yourself in almost any situation that arises.
Learning authentic and substantial self-defense skills geared for the real world is a necessity to protect yourself from serious injury in real fights or dangerous situations. Whether your goal is competing against the highest level of grapplers, getting in shape, or learning something new, 10th Planet New York City is ready to help you on your Jiu Jitsu journey.